Customer Service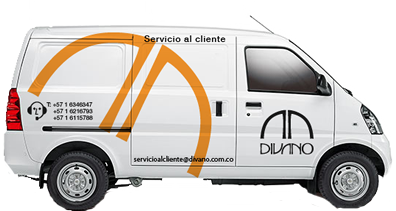 Many times the best alternative to get something new is ... TO REMODEL!
If you are interested in repairing or giving new life to your wooden floor because it is scratched, heavy traffic, pets or excess wax, but have not done so due to all the inconveniences that this causes, in DIVANO you will find your best ally, obtaining an exclusive, efficient and guaranteed service, with savings in time and cost overruns.
In DIVANO we use the experience acquired over 35 years in the wood industry, offering a dust-free sanding system, with state-of-the-art equipment, that traps 90% of the particles, preventing them from floating in the air making of this process the healthiest!
The environment and floors are ready to apply any finish immediately, oil, varnish or lacquer, (glossy, semi-matte or matte), without ruining the surface finishing and achieving an impeccable and long-lasting finish.
We specialize in solid wood floors, engineered floors or structured solid wood floors. We repair, refinish, repair and make details; In general, we refresh the wood, restoring its freshness and natural life.
We are here to serve your needs. For any service requests please write tocustomerservice@divano.com.co.
---
Contact Us
Showroom:
Carrera 17 #89 - 31 | 404
Bogota, DC - Colombia
+57 601 677 2337
+57 601 634 6347
+57 601 611 5788
Additional Information